ギフトラッピング(オリーブオイル、バルサミコ酢用)
ギフトラッピングをご希望の場合は、ご注文時に必ずこちらをカートに追加ください。
複数ご注文時はラッピングの本数等を備考欄に明記ください。

※ギフトラッピングのみのご注文はできません。
※ラッピングの写真はイメージとなります。
*This item will be delivered on 5/20(Fri) at the earliest.
*Tax included.
*Limit of 10 per order.
*Additional shipping charges may apply, See detail..

About shipping fees
The shipping fee for this item varies by the shipping method.
Yamato Transport

Your delivery status can be checked online.

Shipping Fees are the same all over country inside Japan ¥890
*Japan domestic shipping fees for purchases over ¥10,000 will be free.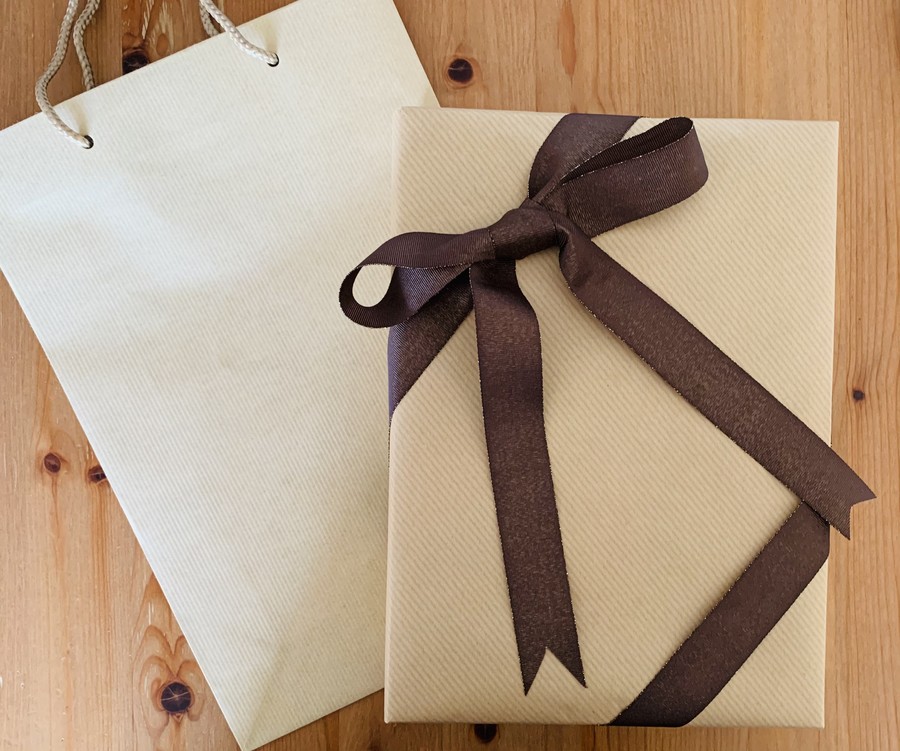 お渡し用のお手提げも含みます。(こちらの写真はラッピングのイメージとなります。)